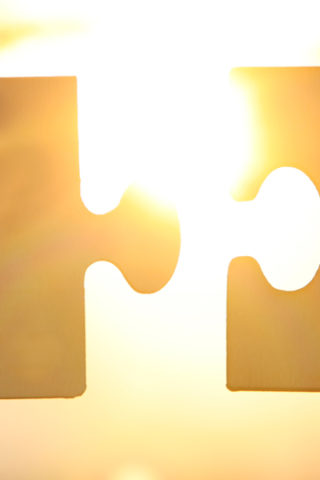 Our partners
AstraZeneca in Oncology
AstraZeneca is leading a revolution in oncology with the ambition to provide cures for cancer in every form, following the science to understand cancer and all its complexities to discover, develop and deliver life-changing medicines to patients. The Company's focus is on some of the most challenging cancers. It is through persistent innovation that AstraZeneca has built one of the most diverse portfolios and pipelines in the industry, with the potential to catalyse changes in the practice of medicine and transform the patient experience. AstraZeneca has the vision to redefine cancer care and, one day, eliminate cancer as a cause of death.
Visit website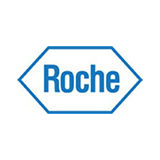 Roche
Roche is a global pioneer in pharmaceuticals and diagnostics focused on advancing science to improve people's lives.
Roche is the world's largest biotech company, with truly differentiated medicines in oncology, immunology, infectious diseases, ophthalmology and diseases of the central nervous system. Roche is also the world leader in in-vitro diagnostics and tissue-based cancer diagnostics, and a frontrunner in diabetes management. The combined strengths of pharmaceuticals and diagnostics have made Roche the leader in personalised healthcare – a strategy that aims to fit the right treatment to each patient in the best way possible.
Twenty-nine medicines developed by Roche are included in the World Health Organization Model Lists of Essential Medicines, among them antibiotics, antimalarials and cancer medicines. Roche has been recognised as the leading healthcare company in the Dow Jones Sustainability Indices for ten consecutive years.
Visit website
Pfizer
One way or another, cancer touches all our lives. Which is why nothing is more personal, or more urgent, than our goal to find cures for cancer.
This motivates all of us at Pfizer and we share that goal with healthcare providers, patient advocates, caregivers, biopharma companies, and everyone living with cancer.
Together, we've made meaningful progress, but our work is far from finished. The millions of people living with cancer and the millions more who will receive a diagnosis are the reason we continue to work relentlessly to deliver on our purpose: breakthroughs that change patients' lives.
CONTACT:
Kristy West
Commercial Customer Manager – Oncology
M: 0434 187 358
E: kristy.west@pfizer.com
Visit website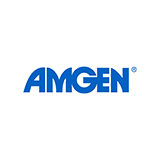 Amgen
Established in 1991, Amgen Australia works to further the company's global efforts to transform the promise of science and biotechnology into therapies that restore health and save lives. Hundreds of thousands of Australians use one of Amgen's 18 products and thousands more have been enrolled in clinical studies that have helped deliver the next generation of innovative treatments. Amgen Australia is proud to support these patients and to contribute to the development of new therapies in partnership with Australia's leading healthcare, academic, research, government and patient organisations.
Visit website
Maurice Blackburn
For over 100 years, Maurice Blackburn has championed the rights of everyday Australians and been by the side of workers everywhere. As the Australia and New Zealand Lung Cancer Nurses Forum (ANZ-LCNF) legal partner, Maurice Blackburn provides legal advice to members and your patients, ranging from:
• Asbestos, silica and other lung occupational diseases
• Superannuation and insurance claims
• Wills & Estates
• Workplace injuries
• Covid-19 contracted in the workplace
Why Maurice Blackburn Lawyers?
• For over 30 years, our experienced lawyers have managed asbestos, silica and occupational lung disease cases
• We come to you, at hospital or at home, without charge or obligation, to discuss your entitlements and the claims process
• We can assist with our "no win, no fee" offer- which means, if we don't win, you don't pay our professional fees
• As a national firm practicing in many areas of the law, we have a full suite of legal services and experience to cater for your situation.
Our expert team of specialist lawyers:
QLD/NT/NZ: Jonathan Walsh Direct Line 07 3014 5073 or jwalsh@mauriceblackburn.com.au
NSW/ACT/WA: Timothy McGinley Direct Line 02 8267 0939 or tmcginley@mauriceblackburn.com.au
VIC/TAS/SA: Sally Weir Direct Line 03 9605 2652 or sweir@mauriceblackburn.com.au or alternatively 1800 810 812
Visit website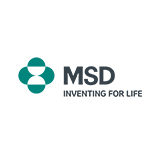 MSD
For 130 years, MSD has been inventing for life, bringing forward medicines and vaccines for many of the world's most challenging diseases in pursuit of our mission to save and improve lives. MSD is a trade name of Merck & Co., Inc., with headquarters in Kenilworth, N.J., U.S.A. We demonstrate our commitment to patients and population health by increasing access to health care through far-reaching policies, programs and partnerships. Today, MSD continues to be at the forefront of research to prevent and treat diseases that threaten people and animals as we aspire to be the premier research-intensive biopharmaceutical company in the world.
Visit website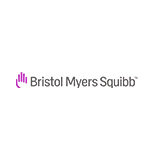 BMS (Bristol Myers Squibb)
Bristol Myers Squibb is a leading global biopharma company focused on discovering, developing and delivering innovative medicines for patients with serious diseases in areas including oncology, haematology, immunology, cardiovascular, fibrosis and neuroscience. Our employees work every day to transform patients' lives through science.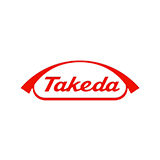 Takeda
Takeda is a patient-focused, values-based, R&D-driven global biopharmaceutical company committed to bringing Better Health and a Brighter Future to people worldwide. Our passion and pursuit of potentially life-changing treatments for patients are deeply rooted in over 230 years of distinguished history in Japan
We are committed to bringing better health and a brighter future to patients by translating science into highly innovative medicines. Our R&D efforts are focused on four therapeutic areas: Oncology, Rare Diseases, Neuroscience and Gastroenterology (GI). We also make targeted R&D investments in Plasma-Derived Therapies and Vaccines.
Visit website