NAME:
Jacinta Ashton
WHERE DO YOU WORK?
Sunshine Coast University Hospital
WHAT IS YOUR CURRENT ROLE?
Clinical Nurse Consultant – Thoracic Cancer Care Coordinator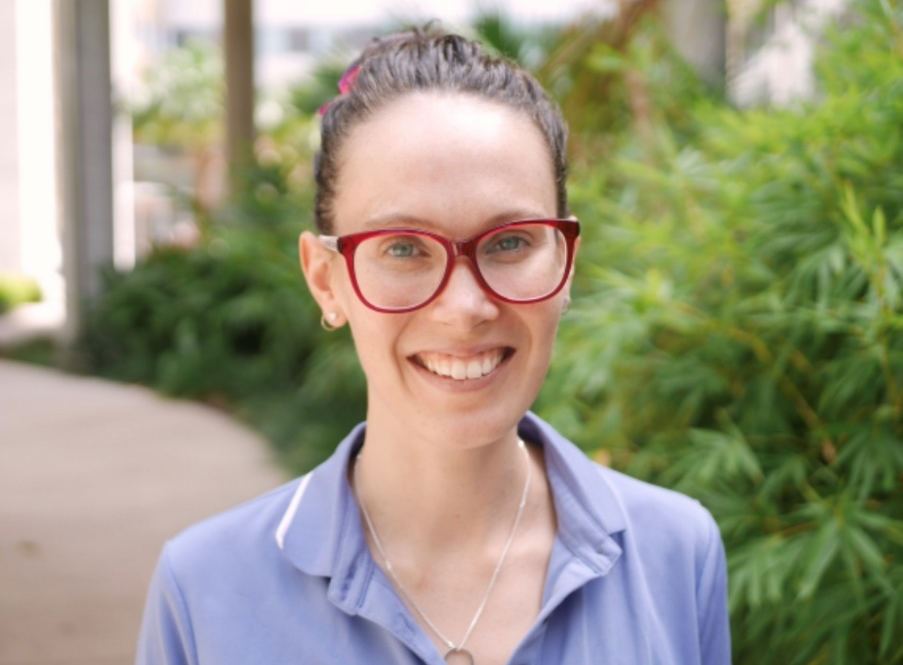 ---
WHAT LED YOU TO WORKING WITHIN THE AREA OF LUNG CANCER?
My entire career has specialised in Cancer Care. I have a passion for driving evidence-based, optimal healthcare to achieve the best possible outcome for patients. The role of the Thoracic Cancer Care Coordinator mirrors these values by providing continuity for patients working to understand their values and goals for treatment and their livelihood.
WHAT DO YOU LOVE MOST ABOUT YOUR ROLE?
I love building strong rapports with patients whilst being able to provide advanced clinical care through nurse-led clinics.
WHAT DO YOU FIND THE MOST CHALLENGING ABOUT YOUR ROLE?
The stigma that is associated with lung cancer is highly prevalent. This is within the community and colleagues. This drives to me to further educate within the healthcare space and the community.
WHAT PIECE OF ADVICE WOULD YOU GIVE TO SOMEONE INTERESTED IN WORKING IN THE FIELD OF LUNG CANCER?
Each patient that you see has a story. Each patient that you see is a family member, friend or colleague. Always treat them as you would want one of your family to be treated.
WHAT HOBBIES / ACTIVITIES DO YOU ENJOY OUTSIDE OF WORK?
I love spending time with my fiancé, my Golden Retriever Honey, and my cat Daisy. I also love running and baking 😊